About Me
I have worked in music provision in various guises most of my professional life – dating back to the 1980s when I started to teach the guitar privately for the first time. In 1988 I trained as a music workshop leader with Warwickshire County Council as part of their scheme to bring music provision back to the community; and started working in schools, nurseries, social education centres, nursing homes, colleges etc – providing interactive and energetic based music sessions with a workshop group called 'Beat Box'; and later with the charity 'The Drake Music Project'.
From 1996 until 2018 I worked as the music teacher in a broad spectrum all-age Special Needs school in Coventry – qualifying as a teacher in 2006. Alongside this I also worked for Coventry Performing Arts Service for several years. In 2010 my work in schools in connection with 'Wider Opportunities' was assessed by a nationwide evaluation as being 'exemplary of the best international work in the field'. My teaching was assessed as 'outstanding' by OFSTED.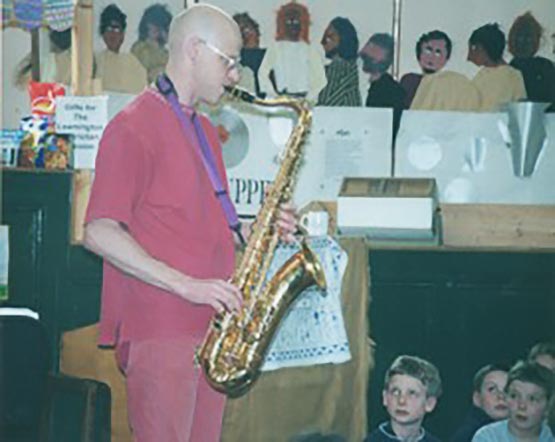 Alongside my education work, during the nineties and much of the noughties, I performed in many and varied line-ups in the Midlands – focussing on jazz, blues and folk styles on guitar – and soul, funk and blues for my saxophone playing. I played in jazz clubs/cafés, folk/blues clubs, restaurants, weddings, private functions and corporate events etc.
From January 2019 I returned to working on a free-lance basis; continuing with private guitar teaching, special needs music provision and playing live.
---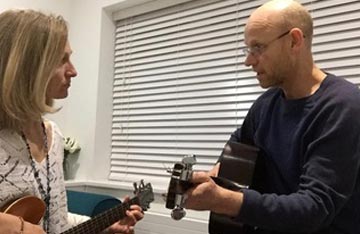 I offer face to face lessons in the Leamington, Warwick, Banbury, Stratford areas - from beginner to advanced.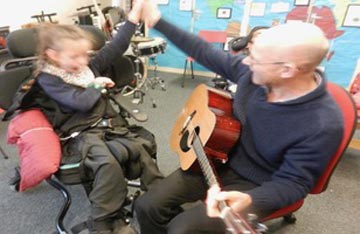 I have over 30 years' experience of working with youngsters and adults with a large range of abilities and disabilities.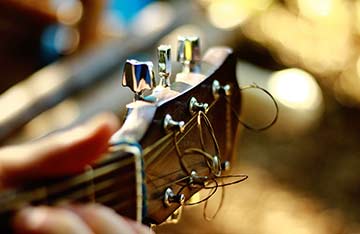 On the recordings page I hope to build up a library of covers, originals, children songs and live performances.